What are the Benefits of a Sit-Stand Desk?
What are the Benefits of a Sit-Stand Desk?
Being able to change your posture throughout the day can significantly improve you concentration, circulation and overall well-being, and choosing to work at a sit-stand desk is the perfect way to invite movement into your working life!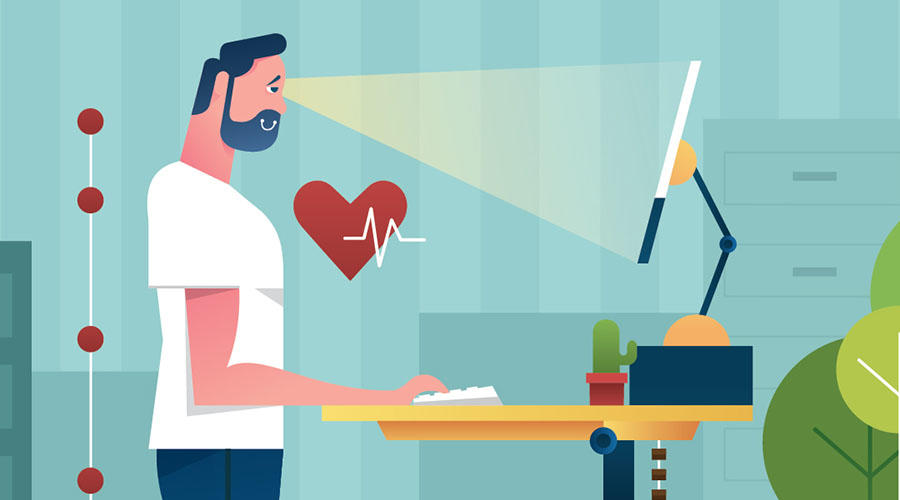 There are many health benefits to working at a standing desk:
improved circulation: When standing at your desk your body is free to move, and being unrestricted, the blood flows musch easier than when you are sitting down.


improved concentration and therefore productivity: Perhaps helped by the increase in circulation, the oxygen levels to your braiin are improved and this helps concentration, cognitive function, and therefore productivity!


May reduce risk of obesity and heart disease: Studies indicate that prolonged sitting/sedentary work can increase the risk of heart disease by up to 147% in adults (source Pub-Med)


helps reduce the effects of back pain, neck pain, and other musculoskeletal discomfort caused by prologed sitting: Participants in one study (source Pub-Med) found a 32% improvement in back pain following prolnged intermittant use of sit-stand desks


improves your mood: Studies have found that using standing desks can decrease stress and anxiety over prolonged, intermittent use. (source Pub-Med)
Yet we do not advocate standing up all the time. Our bodies need a rest from time to time, and the adverse affects of standing for too long could be just as dangerous as sitting for too long.
Our Best Sit-Stand Desks
This is why the sit-stand desk has become so popular, and why at Shape we have invested in sourcing the very best sit stand desks on the market today. If you are going to use the desk to its full advantage, it needs to be easy to use.
This is where our Deskrise Pro (Below) stands out from the croud, with its 4-memory funtion, whisper quiet dual motors, and anti-colision sensor. The desk has a working height range between 65cm and 130cm, and is width adjustable to suit desk tops of many different shapes and sizes.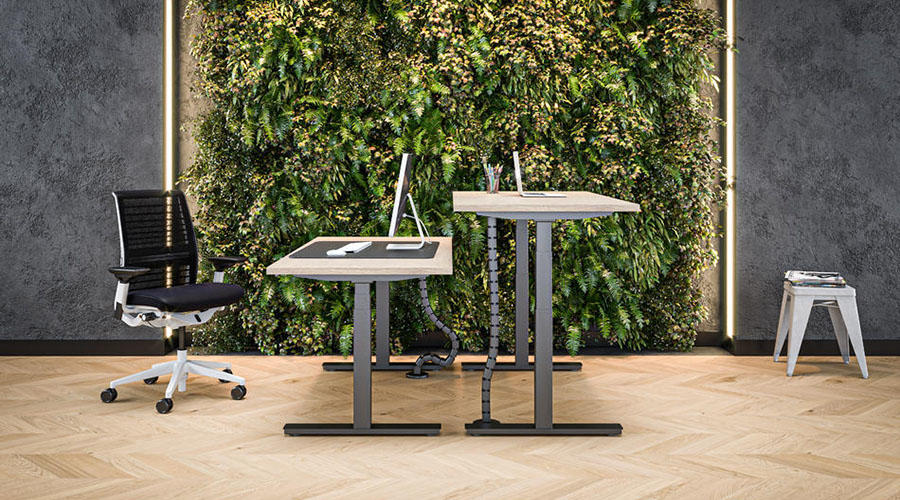 Homeworker Sit-Stand Desks
Certianly in todays climate where working from home has become the norm, there is an increased demand for solutions that are both practical, and space saving: This is why we have sourced one of the best small sit stand desks available anywhere in the world. Our two favourite options are the Homefit Compact Sit Stand Cabinet Desk, which transforms from a small cabinet into a full standing desk solution:

Or the Conset 501-37 Compact Electric Sit Stand Desk, with sizes as small as 80cm wide by 60cm deep, this standing desk can fit into even the smallest of spaces.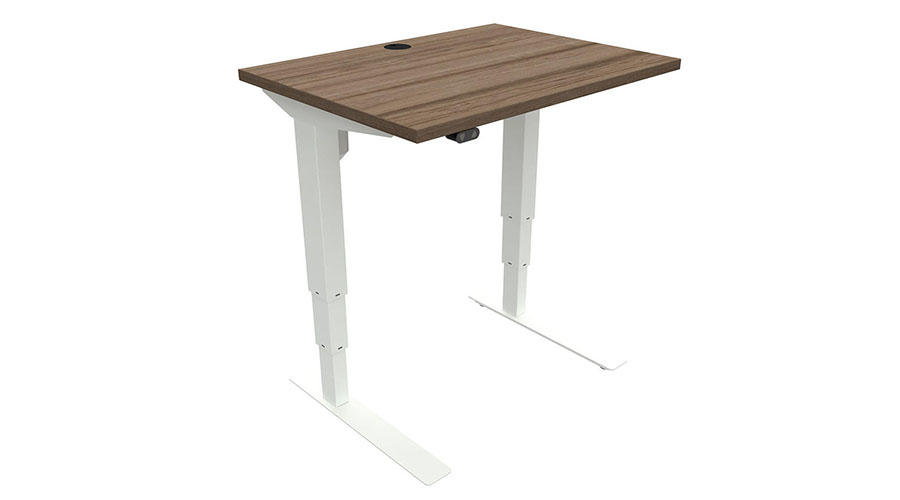 Or, if you are lucky enough to have an old family heirloom that you just can't live without, we have the option of putting a platform on top of your existing desk to allow you to change between sitting and standing with gas assisted mechanisms that are easy to lift and lower back down. The internationally recognised Workfit Range from Ergotron is our favourite, with lifting mechanism that place minimal strain through the spine, with plenty of working space for hard copy papers and files.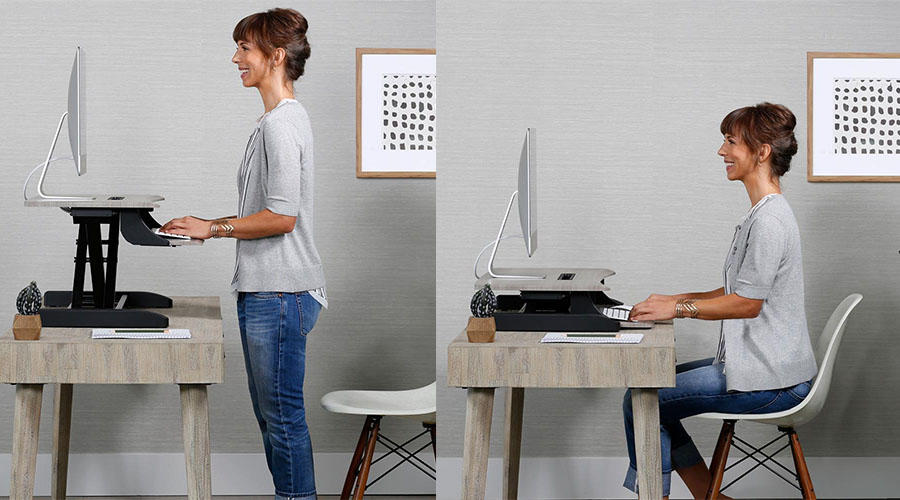 Heavy Duty Sit-Stand Desks
While there is a growing need for small, compact sit-stand solutions, there is always a market for heavy duty standing desks, and our Conset 501-11 range, with a 150kg load rating, Bosch motors and sturdy frame, fits the bill. Available in a wide selection of sizes, shape and colours, we are certain you will be happy with this frame.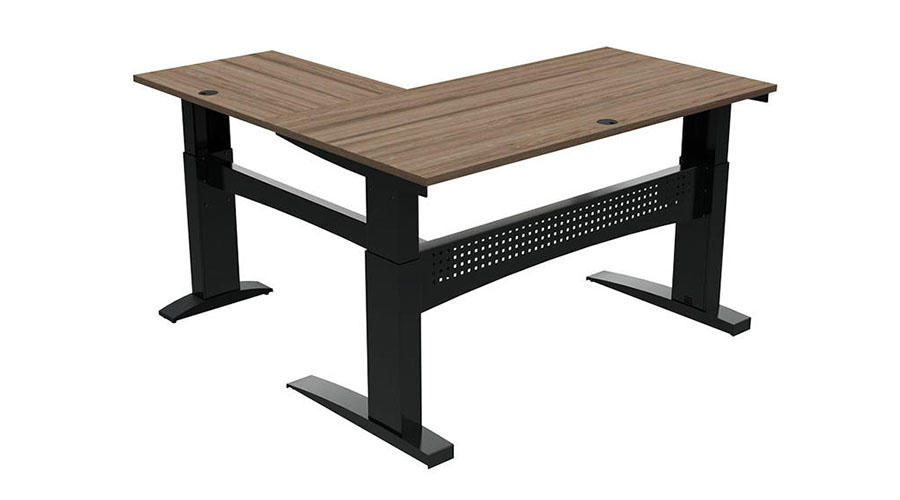 *FREE DELIVERY on all orders over £200* | Call for Advice on
01629 814656
Contact us & we'll be in touch