What Makes a Good Control Room Chair?
What Makes a Good Control Room Chair?
When people ask me what a control room chair is, my immediate response is that it is 'something big' as if everyone who works in a control room environment is twice as big as me. But the truth is that there are a wide variety of users who work in this setting, and as their needs are varied, so too are the requirements of a good control room chair.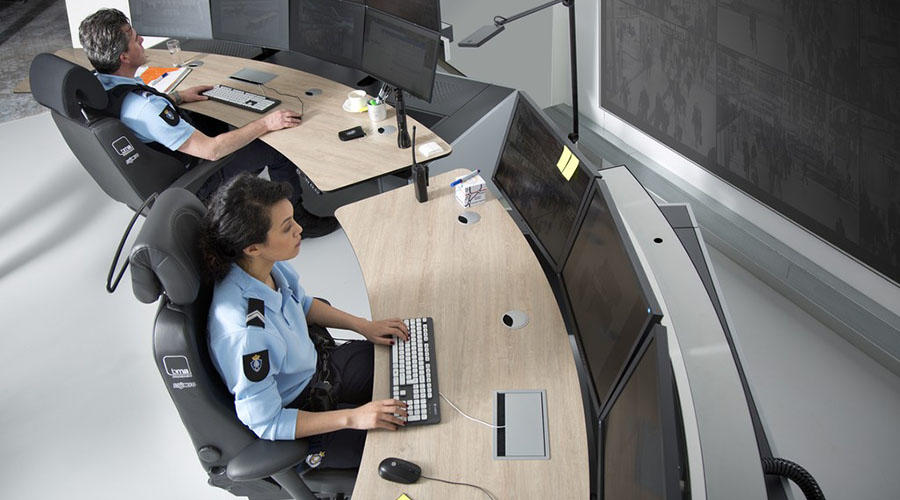 Number 1 - It needs to be sturdy
Control room chairs are used 24/7, and the chair needs to stand up to this level of use. The framework needs to be extremely well build & rigid, with a weight rating to accomodate users above average weight.
KAB chairs are all warranted for 2 years and for users up to 200kg in a 24 hour environment. The best selling KAB Controller comes as standard with a combination fabric/leather upholstery that adds durability over long shift patters.
Number 2 - It needs to be comfy
A little obvious you might say. But extra comfort and weight distribution is essential in a control room chair, as the user is sedentary for extended periods of time without the opportunity to stand up and move around the office, take micro-breaks etc - particularly in emergency call centre environments. The foam used in control room chairs therefore needs to be soft enough to reduce pressure points, but also firm enough to provide support without the foam degrating too easily.
Number 3 - It needs to be adjustable
Because there are so many different shape and size of user, there needs to be enough adjustment in the chair to suit different users on different shift patterns. Control room personnel tend to share chairs between shifts, unlike the traditional office user who would generally have a dedicated chair set-up for, and only used by themselves. As such, the control room chair needs to be adjustable between a variety of users without being overly complicated.
Everyone knows how to adjust a car seat, and the KAB Control Room range, based on a car/lorry style seat, has familiar controls, with the familiar comfort of a car seat.
KAB have a range of sizes available for the control room market, but any one office would generally have only one size of chair across all users. The range has therefore been carefully desiged to accomodate the majority of users with minimal adjustment. In particular the back height supports most users fully, with an adjustable headrest to provide support to the head, essential during those long shift patters and when looking up at multiple screens high on the wall in CCTV control rooms.
For even more adjustment, the KAB K4 has a depth adjustable seat to accomodate an even wider range of user sizes, and also comes with an angle adjustable fron edge seat to help reduce pressure points underneath the thigh.
For the larger user, the KAB Executive has a slightly wider seat and backrest, and a more pronounced contour to the edge of the seat.
Is it suitable for a general office user?
Absolutely. Although this will very much depend on the tasks performed, the physical characteristics, and medical needs of the user. The 24 Hour control room chair we have selected offer excellent ergonomic support for both the traditional office, or control room environment. As long as it fits you, and provides the support and comfort you need, there is no reason not to opt for a 24/7 control room chair.
The KAB range offers adjustability and movement with an A-synchronous mechanism, whilst the Axia Focus and Axia Vision have the pelvic support mechanism unique to their brand, incresaing the range's suitability for helping to relieve and prevent back pain and related musculoskeletal disorders in a wide variety of settings.
*FREE DELIVERY on all orders over £200* | Call for Advice on
01629 814656
Contact us & we'll be in touch