New DeskRise 'FIX' Desk for working heights 60cm to 88cm
New DeskRise 'FIX' Desk for working heights 60cm to 88cm
A brand new addition to our DeskRise range, the DeskRise Fix allows you to set the height of your desk to suit you, and then FIX it! This is not a sit-stand desk, but allows you to set the height to suit your working height between 60 and 88cm in increments.
We more often than not find that 'standard' height office desks (72/73cm) are too high or too low for the individual concerend, being either too low, or too high, and that they either have to use a footrest, or desk raisers. A footrest can make the user feel unsupported, especially when using a chair with a free float movement, as the correct balance is hard to achieve when often our feet are resting lightly on something like a tilting footrest. Being able to get rid of the footrest, and sit lower to the ground with your feet resting directly on the floor is so much better for your overal posture. Desk raisers can often feel unstable, and are also sometimes difficult to fit with adjoining desk legs getting in the way!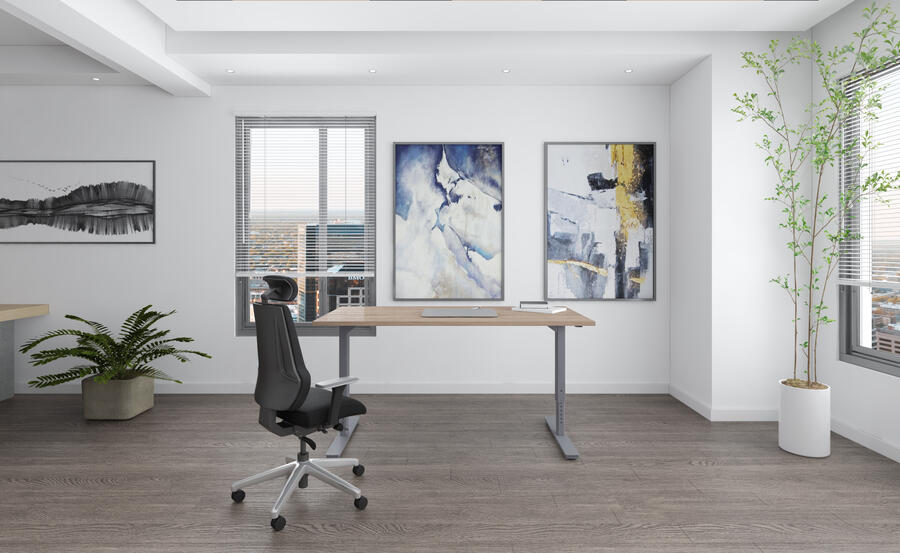 The DeskRise FIX desk fits in well with our Deskrise Pro, and DeskRise Manual series of desks.
*FREE DELIVERY on all orders over £200* | Call for Advice on
01629 814656
Contact us & we'll be in touch