Option 1a: DSE Assessment With Detailed Written Report
One-to-One workstation assessments are ideal for any individual/company wanting to reduce the risks associated with the use of display screen equipment and comply with DSE regulations.
Our assessors are qualified under the British Occupational Hygiene Society, Faculty of Occupational Hygeine, Ergonomics Essentials including Manual Handling and DSE.
Assessment process
A trained assessor will explore any medical issues which are relevant to the assessment, such as MSD's, RSI or eyesight problems.
The assessor will complete a comprehensive ergonomic workstation checklist, referring not only to the equipment and furniture, but the complete working environment. This will meet the employers' requirements as laid down by the regulations.
Basic DSE user advice and training will be given at the time of the assessment so that certain issues can be dealt with, minimising risk with early intervention. In our experience, simple changes to the workstation can often make all the difference.
A detailed report with findings and practical recommendations will be provided, along with anthropometric measures where required.
Option 1b: Remote DSE Assessments
During a time where face to face contact is limited but the health and wellbeing of staff is as important as ever; particularly with many people working on their dining chair or sofa with laptop on knee, Shape are committed to supporting you by providing remote workstation assessments. These can be done by either video call or reviewing photos or recordings of activities and workstation set-ups with a phone assessment.
Assessments can therefore be done without risking safety, but still ensuring that you/your employees are working in a safe, comfortable environment to reduce the risk of RSI upper limb disorders.
For more information contact 01629 814656, or....
Contact Us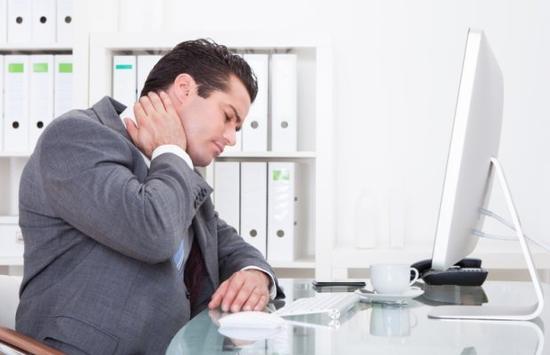 Option 2: Seating/Equipment Assessment
A seating/equipment assessment is ideal for company's/individuals where a need has already been identified, following an 'in house' assessment.
In cases where equipment such as a chair has been recommended, without specifics, then a Shape assessor can make an experienced recommendation.
Assessment Process
An experienced assessor will evaluate the end user's requirements based on a one-one meeting and information gathered from the individuals 'in house' DSE assessment, where provided.
A short report with detailed anthropometric measures and recommendation will be supplied.
For more information contact 01629 814656, or....
Contact Us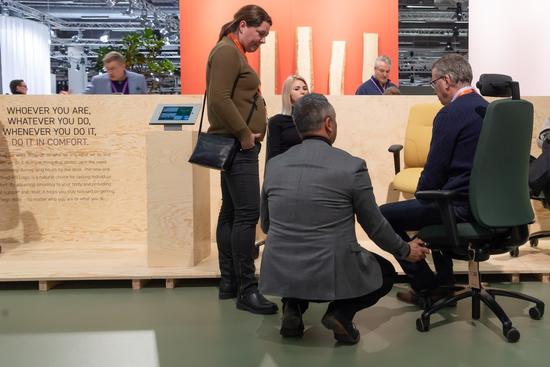 Benefits of Using Shape
Established over 50 years ago, Shape is a family owned and run business and our primary aim is to understand your requirements, interpret them correctly and leave you with the confidence that you have made the right choice using Shape
Our trained assessors have extensive experience of delivering workstation assessments, ergonomic products and the ergonomics industry. We will work with your existing H&S process and provide a bespoke service where required, ensuring that we provide a personal service
We offer a speedy response and quick turnaround of reports. Our assessors are covered by Professional Indemnity Insurance. Although the Health and Safety (Display Screen Equipment) Regulations 1992 apply only to those staff formally designated as "Users" under the Regulations, the general legal duty of care and the requirement under the Management of Health and Safety at Work Regulations 1992 for the assessment of risks involved with work means that ALL display screen equipment (DSE) work and workstations must be assessed and any risks involved adequately controlled.
The risks relate to musculo-skeletal problems, visual fatigue and mental stress and are not confined to this type of work. It is known, however, that the risk of harm to an individual worker carrying out typical display screen work is low and can be reduced to a negligible level by the application of good ergonomic principles to the design of the workstation and the job.
The term "workstation" is used to describe accessories such as printers and modems, the furniture, the telephone and the surrounding work environment in addition to the display screen equipment itself, the most familiar of which is the personal computer used for applications such as word processing.
Locations
We offer a national DSE Assessment service, but operate mainly in South Yorkshire, Derbyshire, Lancashire, Leicestershire and Nottinghamshire, including Sheffield, Rotherham, Leeds, Wakefield, Bradford, Manchester, Stockport, Nottingham, Leicester, Mansfield, Derby, Chesterfield, Stoke on Trent and Birmingham.
For more information about how our DSE assessment service can help your organisation, please contact us on info@shape-seating.com and we will call you straight back.
Contact us & we'll be in touch