Do You Supply Chairs with a Brake?
Do You Supply Chairs with a Brake?
If your needs are mobility related, we supply two main brake systems to provide stability when entering and existing the chair.
Depending on the intended use of the chair, the environment in which it is to be used, and the complete assessment of your, or your client's needs, will determine which brake system we would suggest.
The VELA Brake system is extremely easy to use, and can be further adapted to suit the needs of the user if using the standard lever is not possible.
In order to operate, the user can simply move the lever back and forwards to lock the front two wheels in place.
(The brake lever can be located either to the left or the right of the base, and can be swapped easily)
If extra stability is required, a 4-wheeled brake system is optional.
The key benefit of the VELA brake system is promoting independence - it is extemely easy to use, and when unlocked the chair can be manouvered very easily with the 4 large trolley style wheels, which allo the user to 'walk' the chair across, and beteween rooms.
The ADAPT brake system, which they call the 'Movement Lock System' is a traditional 5-star base, with a series of 5 feet that can be lowered to the floor to 'fix' the chair into place. This can be operated by either a manual hand pump, or by a battery powered button control.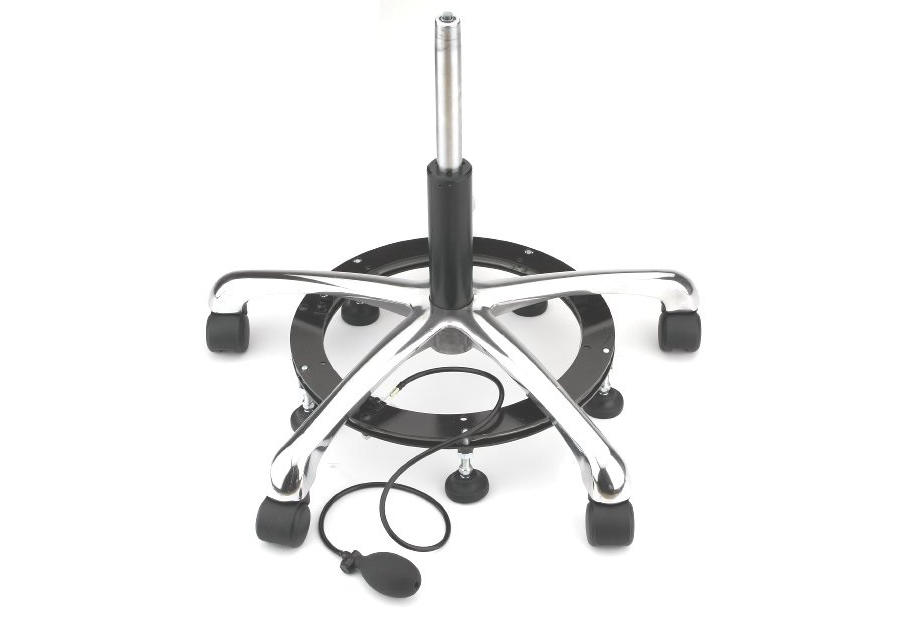 The key benefit of the ADAPT brake system is that the base can be fitted to any of the Adapt Chairs from Ergochair: Adapt 500, Adapt 600 or Adapt 700 chairs, meaning that you can specify a whole host of modifications to the chair across a wide range of models.
*FREE DELIVERY on all orders over £200* | Call for Advice on
01629 814656
Contact us & we'll be in touch